UO Evolution, Ultima Online freeshard is celebrating it's 4th Year Anniversary, January 16th-18th. We will be running special staff events and giving away many unique anniversary prizes.
We will also be launching our Tokuno content expansion, along with the long awaited BLACK BELT system!
UO Evolution 4th Anniversary Auction
Sunday January 18th at Noon central time
Please log in early, we are going to take an Anniversary screenshot of everyone at brit bank before the auction. We expect to break our online record of 337 players!
This auction will be the biggest one of the year. I anticipate the auction to last about 3 hours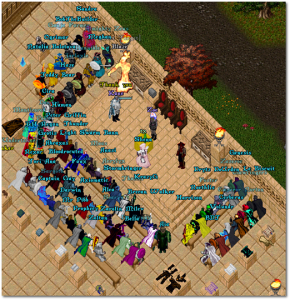 We will be giving out anniversary gifts to every player at the auction, you MUST be online at the auction to get a gift!
After the auction, the staff will run several Events
Happy 4 Year Anniversary!
Dante